Some really fantastic news this week about Brannon Cho, one of our guest artists last summer. His recital last year on the CELLoici Series was so memorable. He was able to spend a couple of days with us and gave a very inspiring masterclass to our students.
A graduate of Northwestern University's Bienen School of Music, where he studied with Hans Jørgen Jensen, and current Artist Diploma student of Laurence Lesser at the New England Conservatory, Brannon is a former major prize winner at the Naumburg, Cassadó and Johansen International Cello Competitions – and in June of last year, was awarded a prize at the inaugural Queen Elisabeth International Cello Competition, in Belgium.
The Paulo International Cello Competition is open to cellists of any nationality born between 1988 and 2002. A pool of 80 applicants submitted pre-screening videos and 25 cellists were invited to the first round of competition. Arto Noras, artistic director and chairman of the pre-selection jury, praised the exceptionally high standard and professional preparation of competitors, according to the competition's website.
Cho advanced through the first round of competition, performing  Boccherini's Sonata in C major, and was named one of nine semi-finalists. His performance of Elgar's Cello Concerto in E minor with the Lahti Symphony Orchestra on October 20 earned Cho a spot in the finals as one of six competitors.
In the two-part final round of competition, Cho performed the Haydn C Major Concerto with Tapiola Sinfonietta on Tuesday, October 23, and the Prokofiev Sinfonia Concertante with the Helsinki Philharmonic Orchestra and conductor Susanna Mälkki on Thursday, October 25, followed by an encore performance of Bach's Cello Suite No. 6 in D major.
Previous winners of the International Paulo Cello Competition include Xavier Phillips (1991), Hai-Ye Ni (1996), Enrico Bronzi (2002), Andreas Brantelid (2007), and Kian Soltani (2013). The Paulo Foundation is the main patron of Paulo International Cello Competition.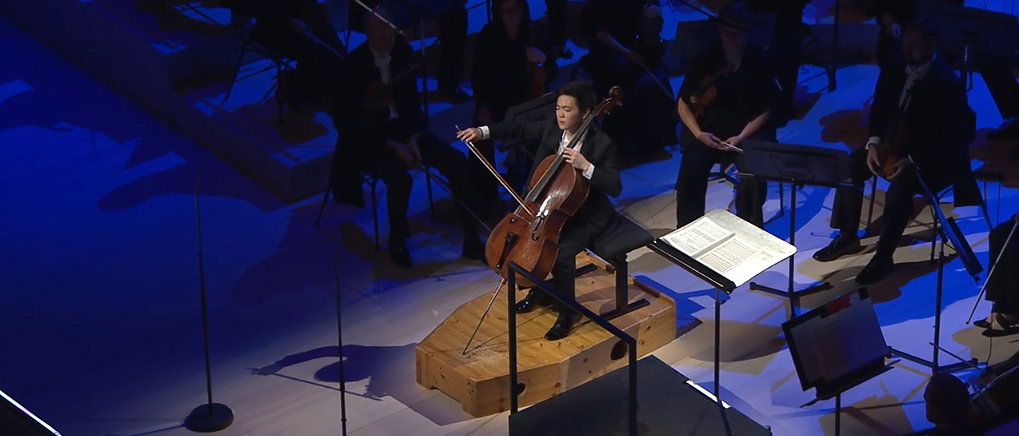 This year's shadow jury prize, comprising a panel of young professionals, was also awarded to VC Young Artist Brannon Cho.
https://theviolinchannel.com/brannon-cho-cellist-2018-paulo-international-cello-competition-1st-prize/?fbclid=IwAR0kj72XWuDD93V9fZV_Pp96B1IxgM1BBB3NqtPgyfFusMG8lPKUfAmYX8U